My memoir cover was exclusively designed by my artist/publisher Lorna at Crumps Barn Studio. She has sensitively reflected the style in which the book was written – in the form of a Japanese Haibun ( a fusion of prose, poetry, photos, travelogue, artwork etc) bu illustrating Japanese motifs in her design , I.e the great wave, kimono fabric patterns etc. I think she deserves recognition, if you agree please vote.
LINK TO VOTE: https://allauthor.com/cover-of-the-month/9232/
Front cover


Cover of the Month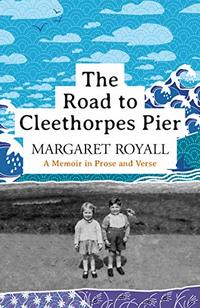 The Road to Cleethorpes Pier: a beautiful portrait of an English seaside childhood
Hey Everyone,
I'm excited to tell you that my book has been nominated for the "Cover of the Month" contest on AllAuthor.com. This will help me a lot if I could see some votes coming in, so please remember to vote my book.
Vote Now »
Thanks,
Margaret Royall
Here is the full wraparound, so you can see the details more clearly.